5 Brilliant DIY Outdoor Christmas Decor Ideas for 2016
The best presents are homemade, so why not treat yourself this holiday season to do-it-yourself Christmas decor. Whether you're hosting a Secret Santa exchange or adding curb appeal to your front yard, DIY holiday decor adds warmth and comfort to your home during the holidays.
Here are five unique ideas to create your very own winter wonderland this holiday season:
1. Hot Chocolate Bar
If you're hosting a holiday gathering, turn your traditional bar space into a  hot chocolate bar. Create a sign labeled "Hot Cocoa Bar" to hang about your bar or counter, and then, decorate away! Fill the bar with different festive mugs or cups for people to make their own hot chocolate. For adult parties, offer Baileys or another liqueur to add to your guests' festive drinks.
2. Mason Jar Lights
For a retro look, fill your fireplace with clear mason jars. Then, stuff colored or white lights into the jars and place them close together. Use command strips to hang mason jars and add variety to the look.
3. Turn Old Tires into Oversized Ornaments
Have any old tires in your garage? Spray paint them and turn them into oversized ornaments. Wrap tinsel around each tire and place them at the front of your front porch. If you're feeling extra crafty, paint your favorite season's greetings on the front of the tires.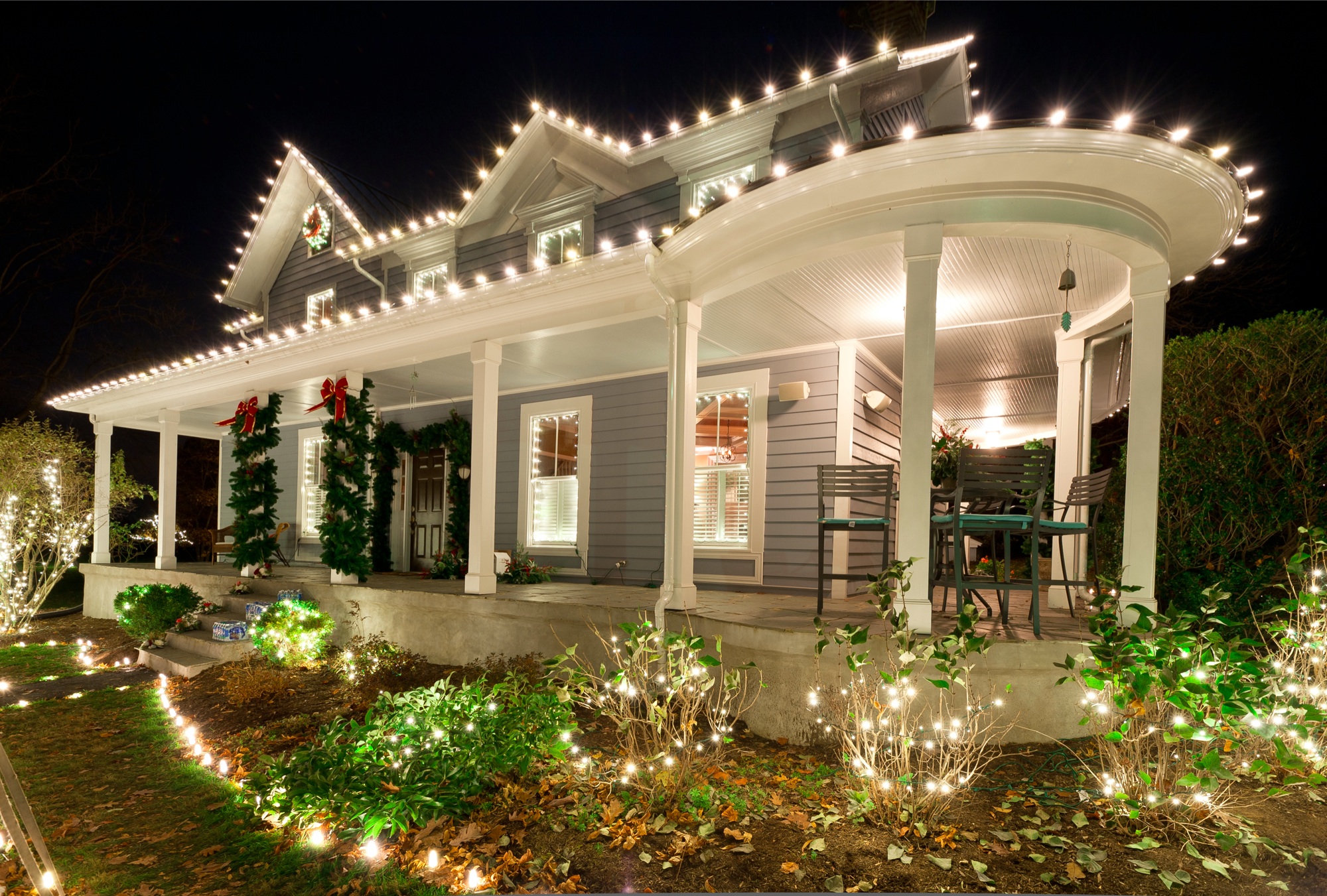 4. Illuminate Your Walkway
To welcome in your guests from the cold, light up your walkway. Utilize your smaller trees or shrubs leading up to your front door by bedazzling them with twinkle icicle lights for a snowfall touch.
5. Little Red Wagon
Sift through your attic or check out your nearest vintage store for an old wagon. Spray paint it red and fill it with fake presents or other festive decor for a traditional, holiday look.
To learn more about Christmas Decor or to get in touch with an expert decorator, visit us at http://christmasdecor.net.